From the Indiana Baseball Hall of Fame to breathtaking greenscapes to historic Hoosier sites, Southern Indiana has plenty to see. 
Ready to Discover the Sights of Southern Indiana? Consider Discover Southern Indiana's newest passport challenge your summer to-do list. 
What is the Passport and How Does it Work? 
You don't just visit southern Indiana - you discover it. The passport takes the guesswork out of what to explore and discover, as we've compiled the can't-miss things to see (and photograph) in the region.
Simply sign up on our website. The mobile-exclusive passport will be instantly delivered to your phone via text and email, ready to use immediately. There is no app to download. Your passport can be saved to your phone's home screen for easy one-tap access.
Once you check out your passport, browse and discover the list of dozens of photo-worthy sites within our 110 mile radius, and snap a photo at each location. While you're at it, post your pics on IG and tag @discoversoin for a chance to be featured on our social feeds. Each check-in earns points towards fun swag including a sticker sheet, magnet and embroidered logo patch. All prizes will be mailed to winners. 
While every location is worth a visit, a few must-see attractions to add to your itinerary include: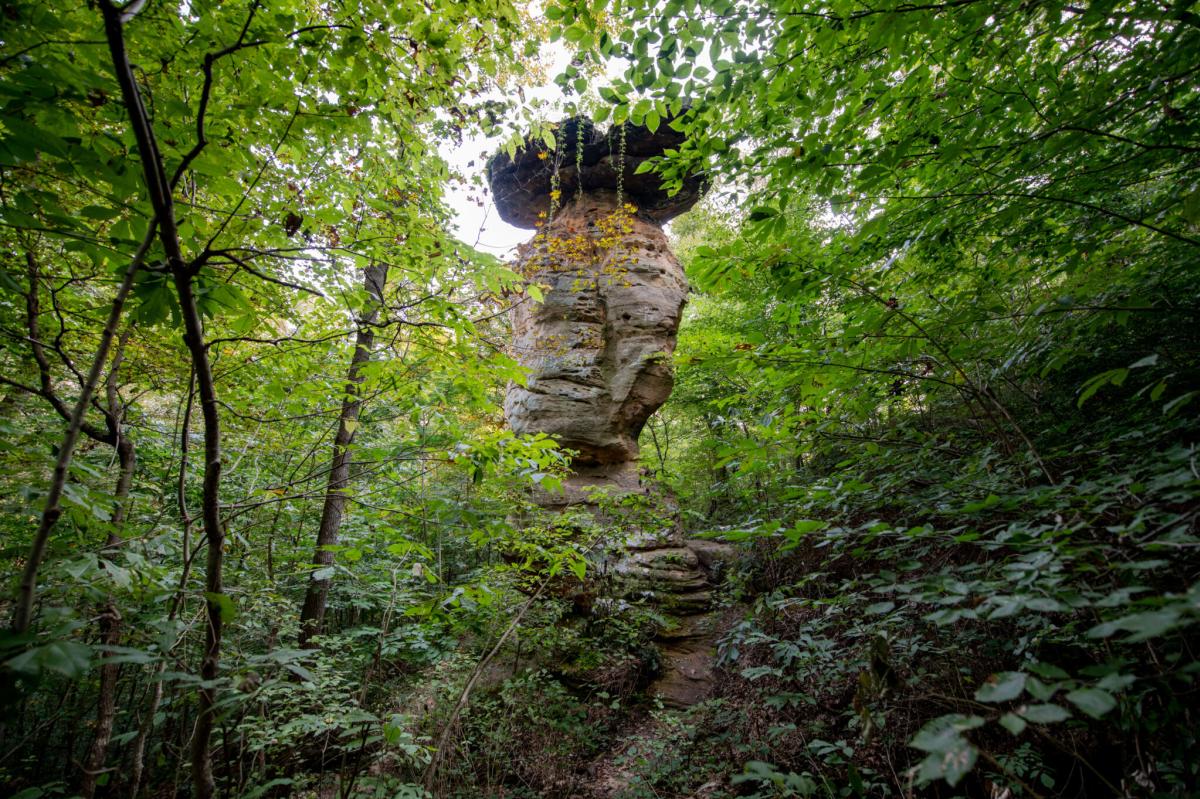 Jug Rock Nature Preserve
Jug Rock is a natural geological formation located outside of Shoals, Indiana, in the valley of the East Fork of the White River. It's composed of sandstone, and is the largest free-standing table rock formation in the United States east of the Mississippi River.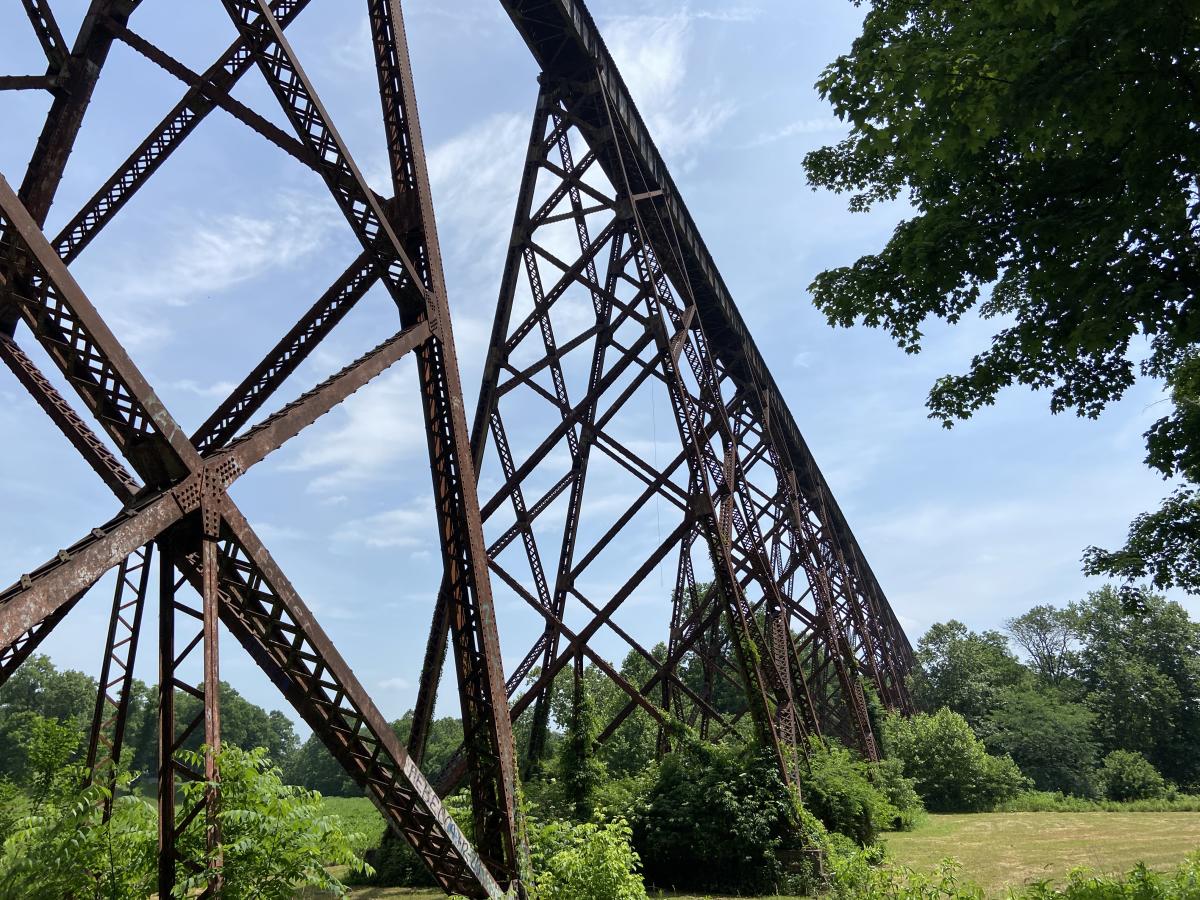 Tulip Trestle
Located east of Bloomfield and west of Solsberry near the community of Tulip, the 2,307 feet long and 157 feet tall steel-girded railroad trestle is one the longest of this type of bridge in the world still in use today by the Indiana Railroad Company. Built in 1906 and stretching from hill to hill across the beautiful Richland Creek Valley, the 2,700 pound steel frame consists of seventeen 75-ft. deck-plate girder spans alternating with eighteen 40-ft. girder tower spans, as well as two 50-ft. spans at the west end and two 60-ft. and two 45-ft. spans at the east.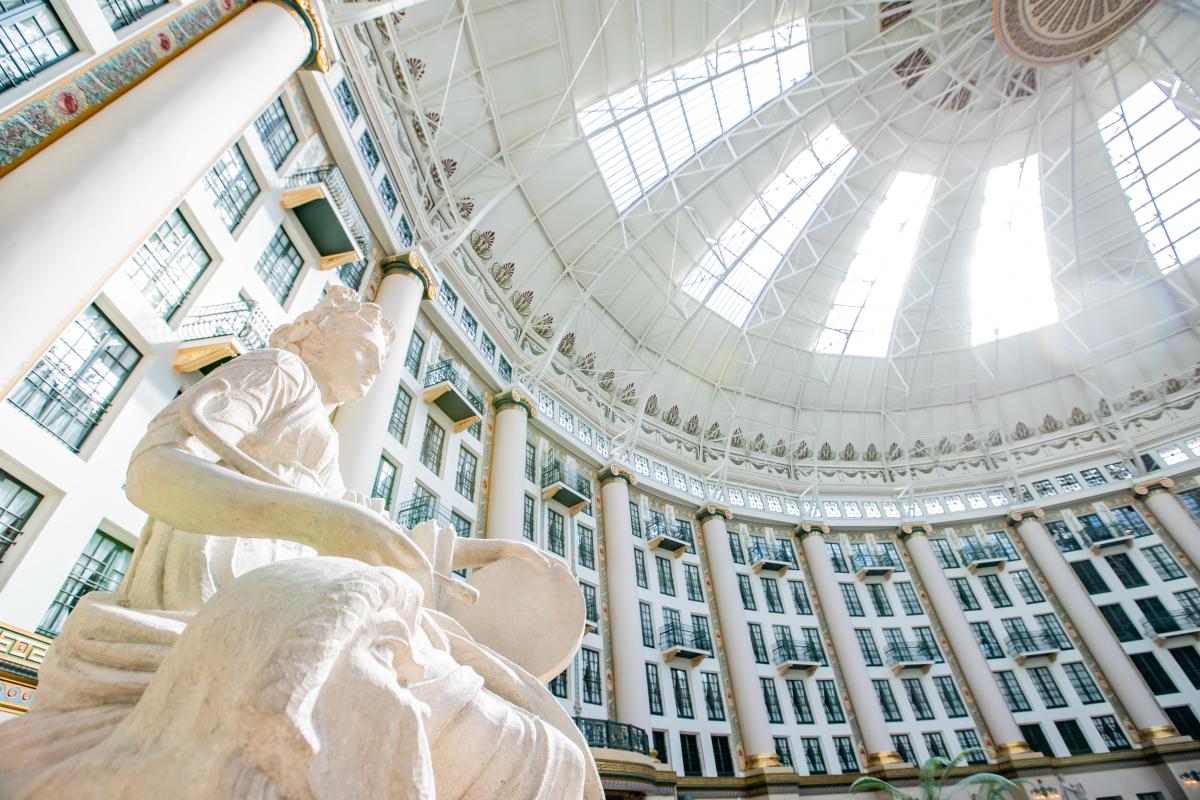 West Baden Springs Hotel
The spectacular six-story dome — once dubbed "the eighth wonder of the world" — is a grand welcome to the West Baden Springs Hotel in beautiful southern Indiana. This National Historic Landmark hotel calls on a century of tradition to blend its cutting-edge design with impeccable service, contemporary amenities, and a cosmopolitan feel.