Pumpkin patches, cider slushies, bonfires, festivals, and sweater weather. The leaves will soon be changing, and the arrival of cool, crisp weather means fall break is right around the corner. If only there was a place where you could sit back, relax, and have a great time with family and friends! Look no further, because Southern Indiana comes alive in the fall, offering the perfect backdrop for activities to relax and recharge while enjoying the break from school. 
Let us guide you in planning the perfect fall break trip and discover what makes Southern Indiana the ideal staycation or travel destination.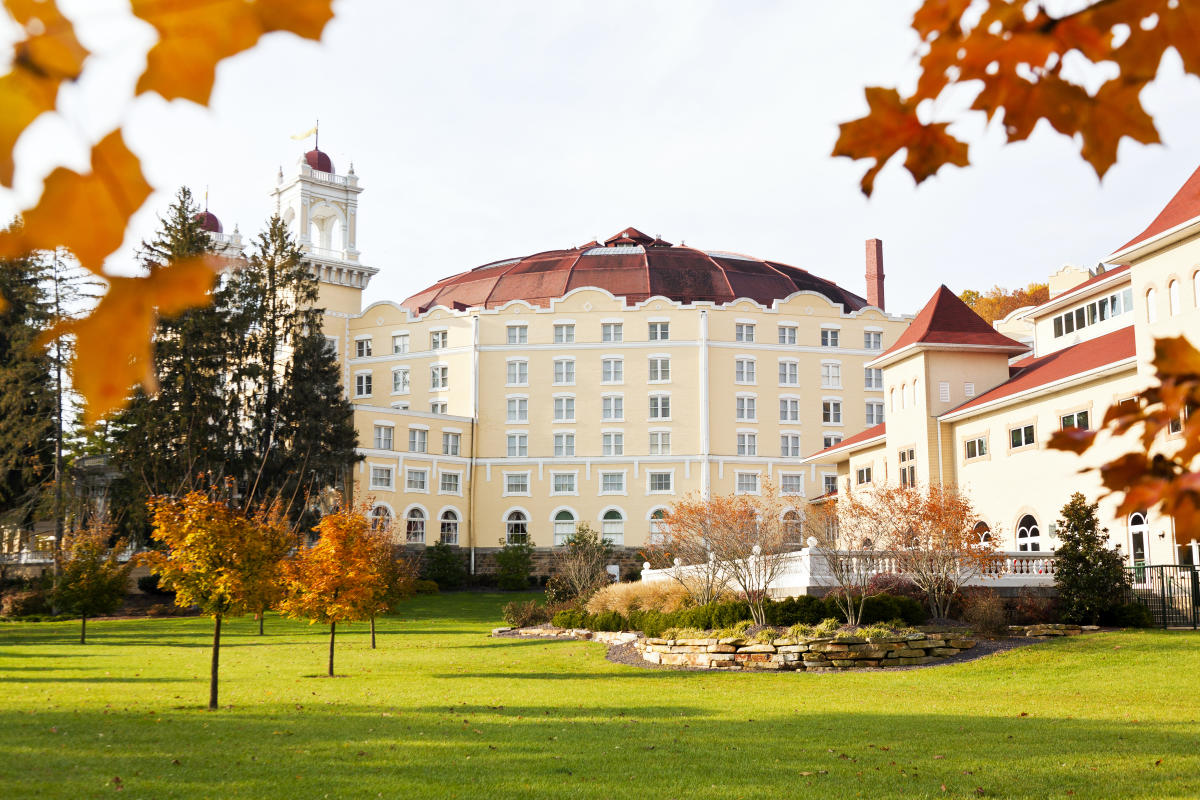 Scenic Stays 
First, let's find a place to stay. Rest easy and book your stay now in one of Southern Indiana's many charming accommodations. Explore the historic town of Salem and spend the night at The Destination Bed and Breakfast. This early twentieth-century farmhouse is outfitted with uniquely themed rooms, providing a cozy and personalized experience. If you're feeling fancy, book a stay at one of the three French Lick Resort hotels that span 3,200 scenic acres, renowned for its luxurious accommodations and spas, providing an elegant getaway with access to world-class golf courses, casinos, and plenty of retail therapy. Pleasant Grove Farm in Greene County offers the best of both worlds, with beautiful suites, cottages, or cabin rentals where you'll be surrounded by wildlife, trails, and a scenic overlook of Goose Pond. 
Fall Foliage 
Next, grab a friend or the whole family for a day and explore some of nature's vibrant colors this fall along Knobstone Trail, the longest hiking trail in the state surrounded by 40,000 scenic acres of Indiana State Forest. Springs Valley Lake and Trail is set in the rolling hills of Hoosier National Forest where you can explore scenic views of Springs Valley Lake and remnants of the Buffalo Trace by bike, on foot, or horseback! If you'd prefer to sit back and relax, climb aboard the French Lick Scenic Railway and ride in style on one of its historic trains through the beautiful Hoosier National Forest, passing lakes, fields, and waterfalls, traveling through the Burton Tunnel, the second longest railroad tunnel in the state.
Winery and Brewery Tours
For adults looking to savor the flavors of the season, Southern Indiana's wineries and breweries are not to be missed! Sip French Lick Winery's award-winning wines and don't forget to stop by its neighbor Spirits of French Lick for a craft distillery tour and tasting. Patoka Lake Winery offers a unique assortment of local wines. Make sure to pack a sweater and soak in the crisp fall air and vibrant colors from the water at Patoka Lake Marina's Fall Foliage Wine Cruises, occurring the first three Saturdays in October, where you'll feel like a movie main character, sipping wine alongside apps and desserts. If wine isn't for you, don't worry, the craft brewery scene flourishes with destinations like  St. Benedict Brew Works and Yard Goat Artisan Ales with seasonal beers that will complement the fall ambiance perfectly.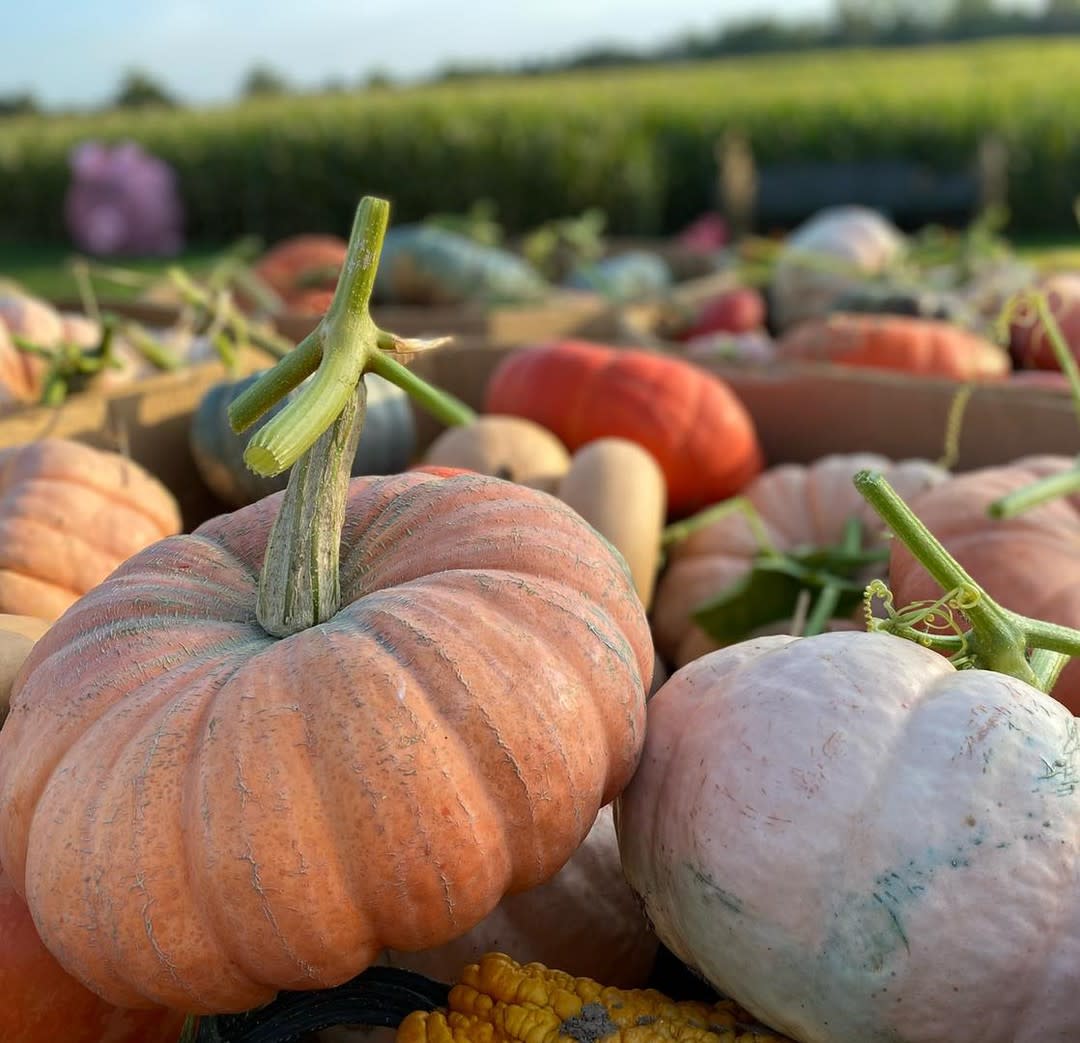 Fun-Filled Events 
'Tis the season for fall-themed fun and in Southern Indiana, the possibilities are endless. Here are a few musts. 
Pick out your perfect pumpkin at Bledsoe Farms, get lost in its corn maze, or find the ultimate photo op. Keep all the fall festivities going into the night at Cornucopia Farm with campfire rentals, a glow maze, pumpkin-themed mini golf, apple cider slushies, and more. Indulge in everything apple themed at the three-day Bloomfield Apple Festival from October 6-9th. Experience the transformation of historic Huntingburg 4th Street into a spooky (kid-friendly) Halloween town, reminiscent of Gilmore Girls' Stars Hollow with plenty of local shops and comfy cafes. Enjoy a day full of blues music, hayrides, craft beer, and food trucks at The Haunted Huntingburg Blues Festival on October 14th. There is no shortage of fall ambiance at the Fall Family Harvest Day with homemade molasses and apple cider tastings. Stock up on holiday decor, baked fall treats, and handmade goods at the Harvest Home Arts & Crafts Festival at the Dubois County 4-H Fairgrounds on October 21st and 22nd. With events like these, you'll be sure to satisfy all your autumn cravings!
There's nothing like fall break in Southern Indiana. Whether you're admiring the vibrant foliage, soaking in the crisp autumn air, or indulging in our region's many seasonal celebrations, discovering Southern Indiana will make your time off truly special. 

For more information about things to discover this Fall in Southern Indiana, click here!