Welcome to Southern Indiana, where the arrival of Independence Day weekend brings a wave of excitement and celebration. As fireworks light up the sky and the scent of cookouts fill the air, our region transforms into a haven of red, white, and blue. From vibrant parades to family-friendly festivities, Southern Indiana offers a unique blend of tradition, history, and natural beauty that will leave you with memories for years to come. So grab your picnic blanket and your favorite patriotic attire, and read on to embark on an unforgettable 4th of July in Southern Indiana.
Fireworks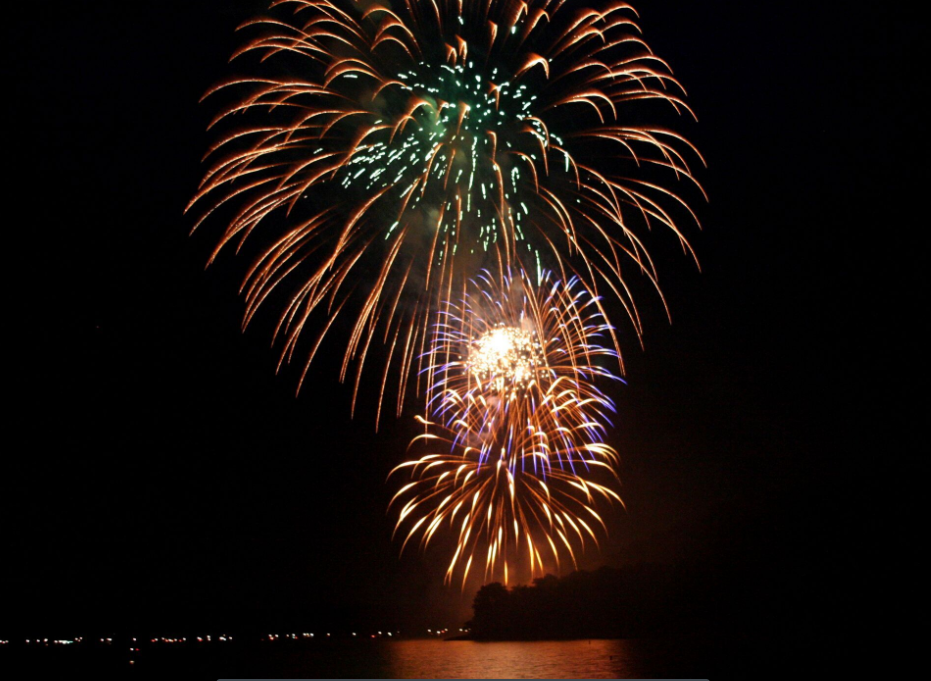 Southern Indiana has some of the most spectacular fireworks displays you can find. Check out West Boggs Park for a gorgeous display over the water. Another option is the Medora Freedom Celebration and Fireworks located at Medora Town Park. Prior to the fireworks show, the park will host food trucks, games, and live music. If you're looking to get the party started early, head to Patoka Lake on July 1 for Thunder Over Patoka, an annual fireworks show which can be viewed on the water and the beach adding an extra touch of magic to the night sky.
Festivals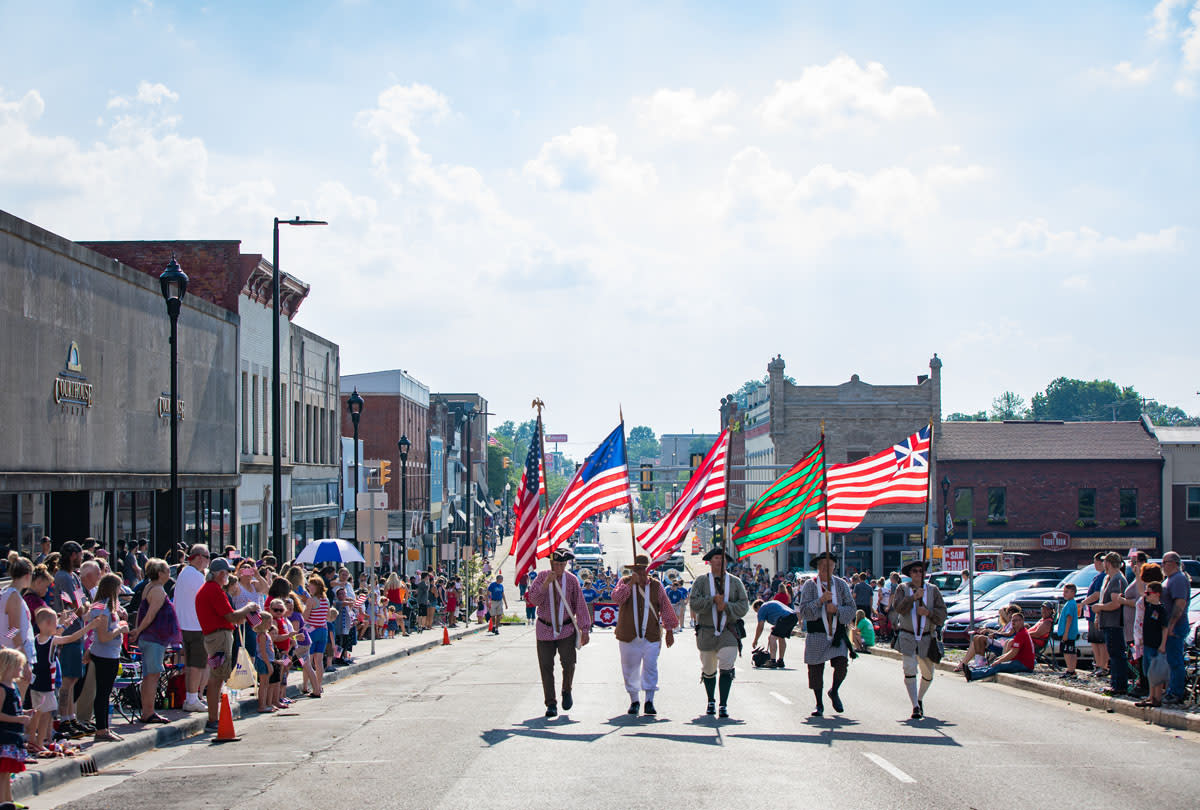 Fireworks may get top billing on July 4, but there are plenty of other options to occupy the daylight hours. If you consider yourself a fisherman, check out the Shoals Catfish Festival which has cooking and pie-making contests, fireworks, and plenty of catfish sandwiches. For some old-fashioned fun, Spring Mill State Park's Old Fashion Independence Celebration is the place for you with plenty of activities showing attendees how Hoosier marked the occasion in the nineteenth century. 
Get ready for a week-long celebration like no other at the The Linton Freedom Festival beginning on July 3 and continuing through July 8. This is the largest 4th of July celebration in the state, so bring all your friends and family along to enjoy tasty tenderloin sandwiches, entertainment, and carnival rides. 
To experience a true piece of Americana, stop by the Pekin 4th of July Celebration. Pekin boasts the longest-running consecutive Independence Day celebration in the history of the United States, having hosted the first celebration in 1830. Today, you can catch the festivities in Pekin Community Park, where the celebration has been held since 1909. Experience the lively celebration, complete with the Pekin Queen contest, corn hole tournaments and, of course, a parade. 
Outdoor Adventures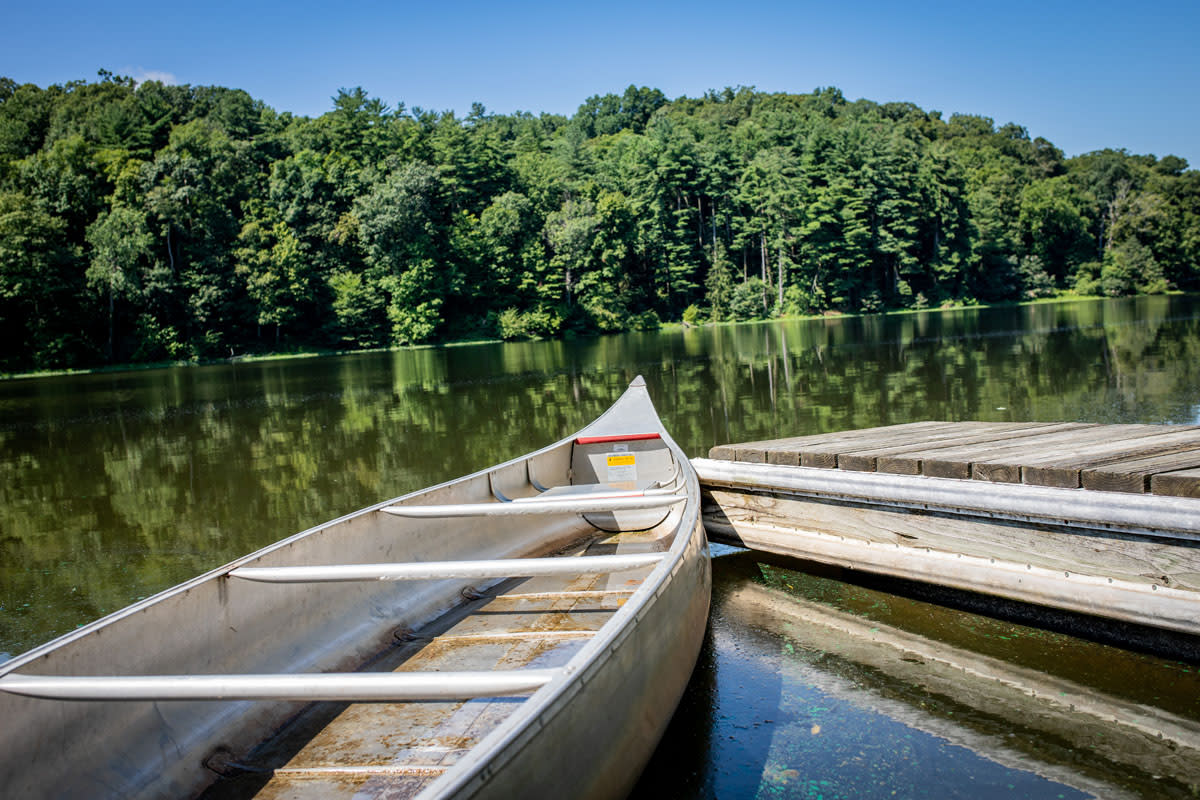 Soak up the sun at Patoka Lake to make the most of Indiana summers. Not only is it a beautiful sight to take in, but Patoka offers a lot of fun activities including miles of walking trails, fishing, and pontoon rentals. Patoka Lake has a variety of lodging options including camping and cabins. For the 21+ crowd, Patoka Lake Winery offers a wide variety of drinks, including their signature wine slushies, perfect for cooling you off after a day of adventuring through the park.
If you can't take the heat this summer, try going underground. Visit and tour Indiana's coolest caverns, Marengo Cave–which remains a constant 52 degrees year round–and Blue Springs Caverns. In addition to cave tours, your family can take part in pedal karting, gemstone mining, and camping. 
For a bit of adventure during your trip, the Wilstem Wildlife Park is the way to go.  Experience over 50 different animal species from the comfort of your own vehicle throughout the Drive Thru Safari, or try some horseback riding through the many miles of trails in the park. End your adventure with a high – that is a 5,000-foot canopy zipline tour through the trees of the park. Take your adventure to the next level by booking a cabin on the property to enjoy the beautiful views and be steps away from all the fun.
Kid-Free Fun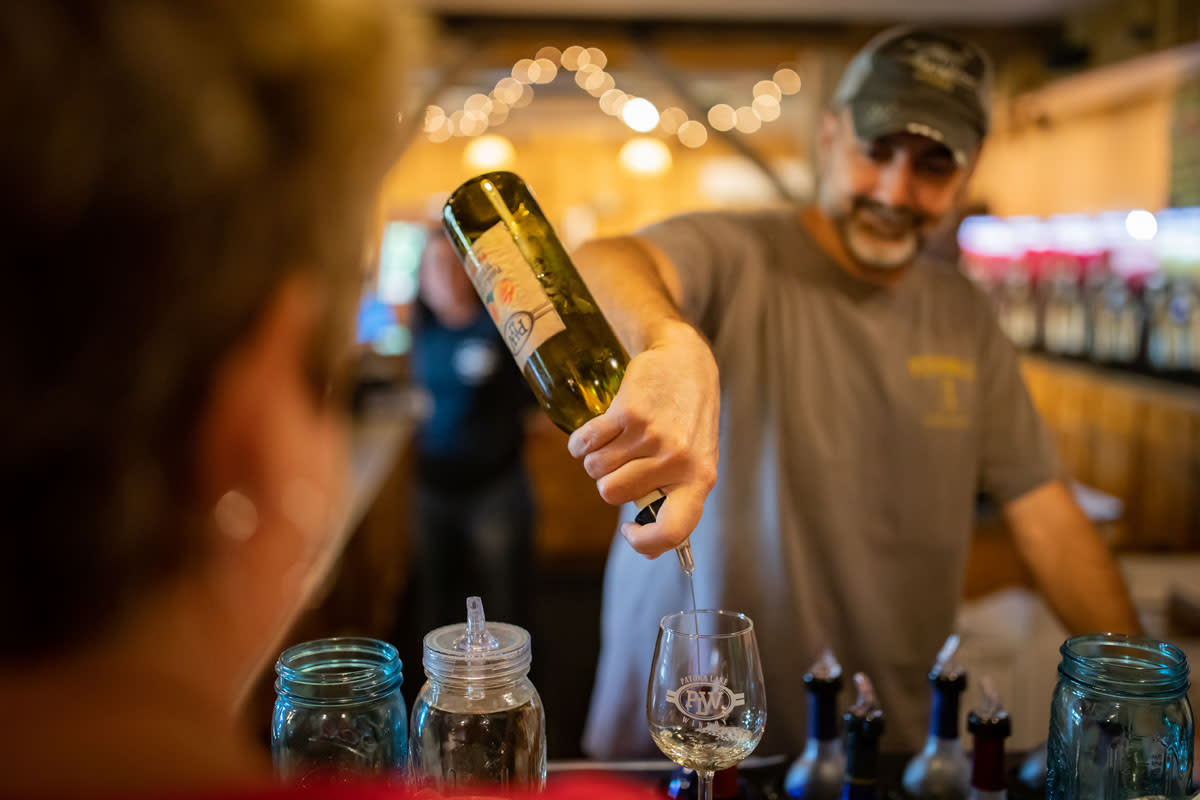 If you are traveling kid-free, stop at some of Southern Indiana's more "spirited" sites. French Lick is home to both a winery and a distillery located on the same property. Both locations are open every day, and all days except Tuesdays you can grab a meal at the site's restaurant, Drift Coast Italian. French Lick is also home to a Casino with 700+ slots and a wide array of games to play.  If wine isn't your cup of tea, check out one (or multiple) of Southern Indiana's breweries including St. Benedict's Brew Works,  Yard Goat Artisan Ales and Feed Store Beer Co.
Young or old, Southern Indiana is waiting for you to come celebrate the 4th. Whether you're here for the weekend or just for the day, there's no better time to visit Southern Indiana.