Fall break isn't just for students! Whether you went back to the books in August or your school days are long behind you, bright fall weekends beg you to gather your group and sneak in another adventure before the first frost.
Swanky Stays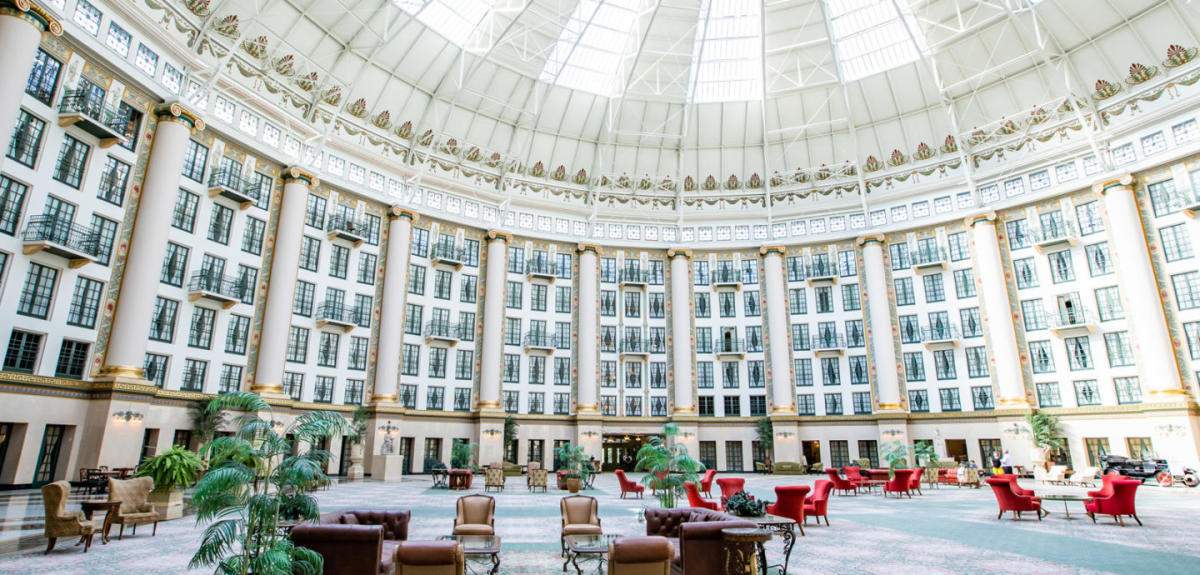 Whether you're looking for a unique lodge, a luxury hotel, or a place that shows true Hoosier Hospitality, Southern Indiana has lodging options that will capture your trip's vibe. Book a stay in a cottage on Pleasant Grove Farm in Greene County and wake up to scenic views every morning. For a couple's retreat, soak in the luxury at either West Baden Springs Hotel or French Lick Springs Hotel. Both offer an experience rich in history and are centrally located to many southern Indiana activities. For a girls' retreat, check into The Destination Bed & Breakfast in Salem, which has three uniquely themed rooms to choose from, plus catering options and a vintage market to take home a piece of your memorable stay. 
Autumnal Adventures
Explore some of our natural landmarks and soak in the many colors of autumn. Take a short hike off road in Martin County to see Jug Rock – the largest free-standing table rock formation in the United States east of the Mississippi River– and House Rock – a large cave-like structure that was once used as shelter and meeting places for indigenous tribes. Or, take the long road and visit Knobstone Trail, the longest trail in Indiana at 58 miles long, the majority of which is accessible in public forests. For a picture-perfect picnic spot, journey to the Tulip Trestle. At 2,307 feet long and 157 feet tall, this steel railroad trestle is a true marvel and is surrounded by equally gorgeous scenery. Nearby, stroll through the Sculpture Trail and enjoy over 100 sculptures created by artists all over the world installed in an idyllic forest setting. To give the kids something to tell their friends about when they go back to school, check out Big Splash Water Park, a 40,000 square-foot indoor water park in French Lick.
Fall Festivities
It's not officially fall until the persimmons can be picked! Celebrate this coveted fruit at the 75th Annual Persimmon Festival in Lawrence County from September 17 - 24. Amusement rides, nightly entertainment, food trucks and parade make this festival one you won't want to miss! Spend a day at the Cornucopia Farm for the epitome of fall fun including a pumpkin patch, corn maze and hayride. If you'll be here October 15, stop by the annual Sorghum Festival in Crawford County, where local artisans and craftsmen showcase their talent. Check out the Wilstem Wildlife Park Fall Festival of Lights, which takes guests on a one-and-half-mile fall and Halloween themed light show. Come early for a close-up encounter with the park's menagerie of animals including sloths, grizzly bears, giraffes and more.
For more information on things to do in Southern Indiana this fall, explore our website.