The flowers are blooming and Patoka Lake has thawed which can mean only one thing - it's patio season in Southern Indiana! Grab your friends, family, and favorite foodies and discover some of our favorite outdoor dining experiences. 
Find heaven on earth at St. Benedict's Brew Works. This brewery at the monastery of the Sisters of St. Benedict is steps away from the garden walk, stunning stained glass, and a prayer labyrinth. Enjoy a locally crafted pint named after the nuns, like the Sister Betty Blonde, and get a bite to eat while enjoying the scenery.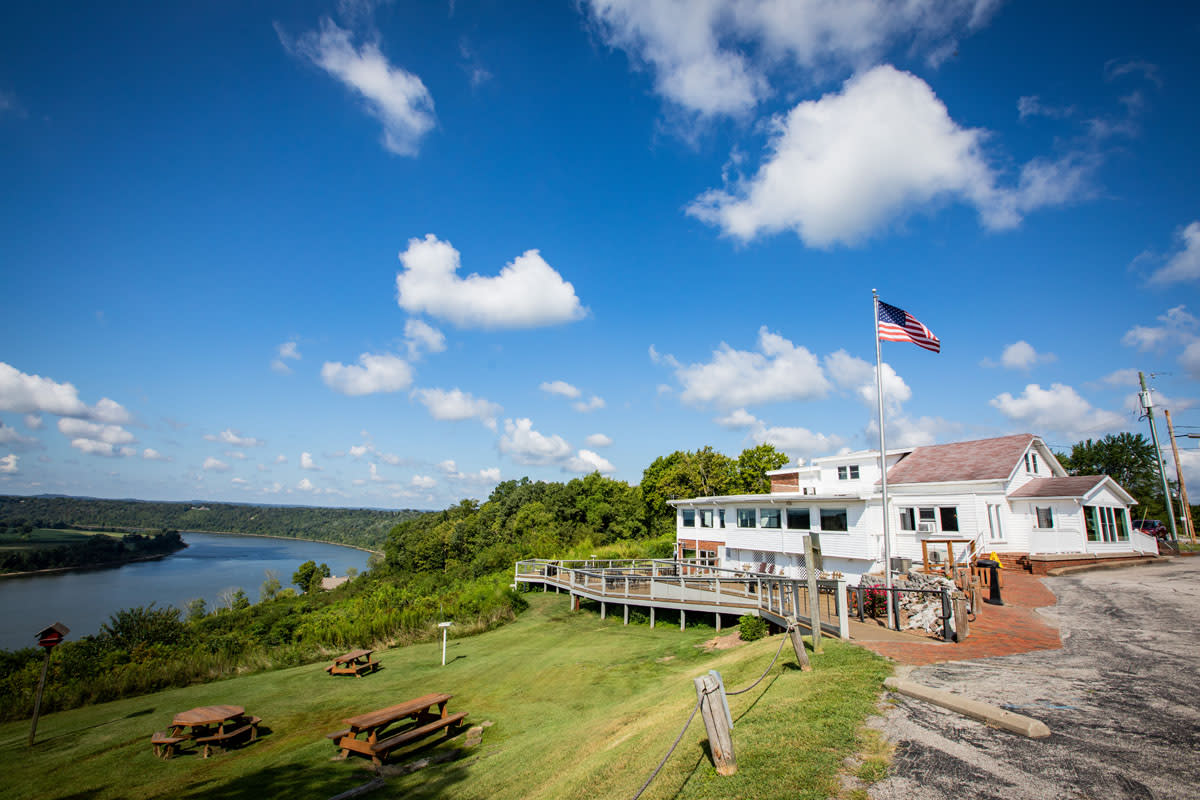 Walter's Pub at The Overlook Restaurant 
The Overlook Restaurant offers stunning views of the Ohio River year-round, but this long-time favorite truly shines when Walter's Pub opens for the season. Located below the restaurant and attached to a sprawling walk-out patio, Walter's Pub offers family-friendly seating, live music, and even karaoke. The pub will be open Fridays and Saturdays from 5 - 11 p.m. beginning April 21 and will expand its hours in the summer. 
Why stop at the 18th hole? Round out your day of golf at 19th Hole, Sultan's Run Golf Club's bar and grill. This post-game watering hole offers a full-service bar as well as delicious lunch and dinner menus to perfectly complete your day on the course. Put your feet up and soak in the world-renowned architecture of Sultan's Run Golf Course while you dine on Indiana's unofficial state sandwich, the breaded pork tenderloin.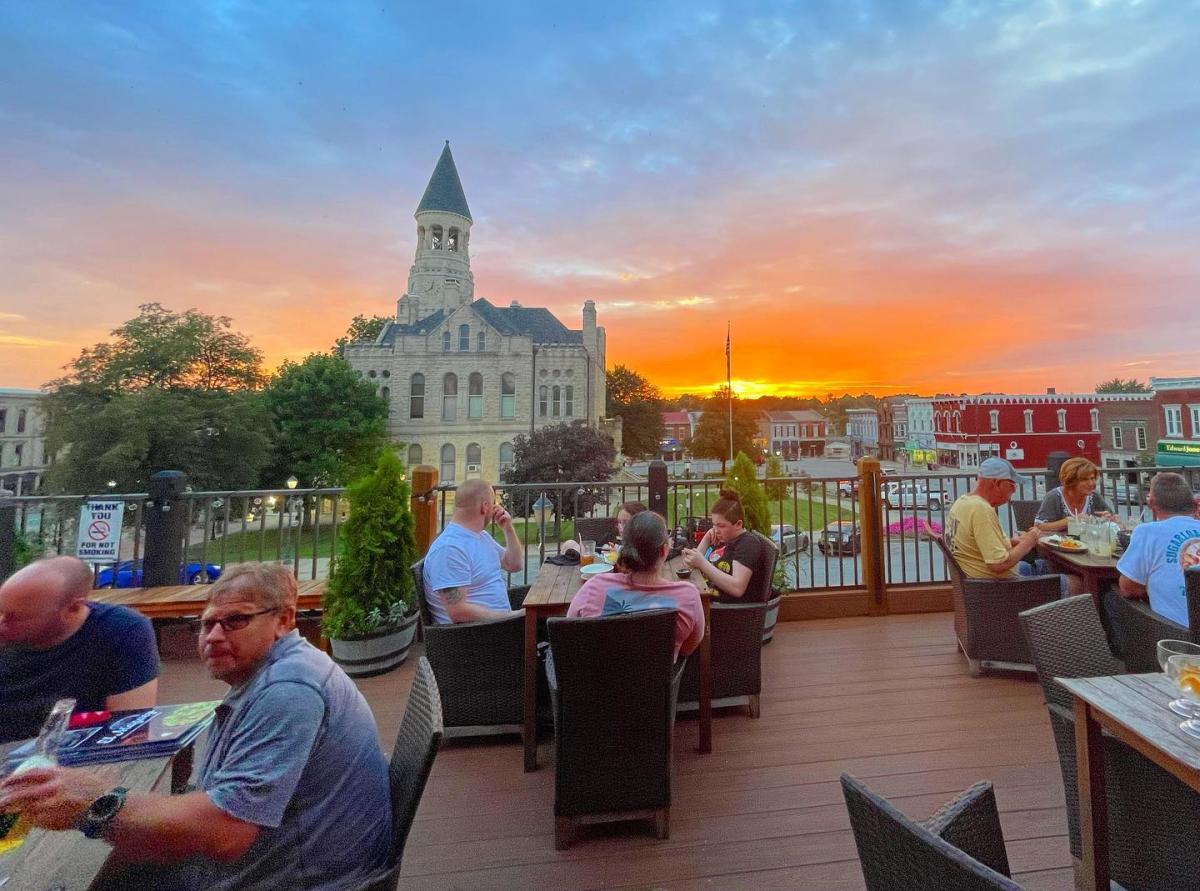 You can't go wrong with chips and queso, especially when you pair it with a view of the Salem's Downtown Historic District. El Maguey Mexican Restaurant is the perfect mix of small-town charm and worldly flavors, with a beautiful outdoor terrace facing the Washington County Courthouse and Salem's Town Square. 
33 Brick Street
Sit out on the patio with friends and talk about the latest game, just as the founders of 33 Brick Street in French Lick intended. Known for its Certified Angus beef burgers and steaks, and immense amount of sports memorabilia, every visit to this local restaurant is a score. 
Travel back to a classic 1950's American drive-in experience at Mason's Root Beer Drive In in Washington. All service is done through a carhop, so roll down your windows and have a picnic in your car, on the patio, or even in the bed of your truck while you enjoy an old-fashioned frosted mug of root beer or a lemon shake up. 
Don't worry - we didn't forget about dessert! Jiffy Treat's Bedford location offers over 50 different varieties of their signature Cyclones™ (mouthwatering soft serve mixed with your favorite add-in), homemade ice cream, and delicious sundaes. Eat your sweet treat out on their patio for the ultimate sunny day experience. 

There's always more to Discover when it comes to dining in Southern Indiana. Learn more about restaurants in the region.