In Southern Indiana, we believe there's always something to celebrate. From commemorating our region's heritage to celebrating who we are today, Southern Indiana has jubilees to keep you busy all summer long.  Make your summer a festive one with these can't-miss festivals in our region.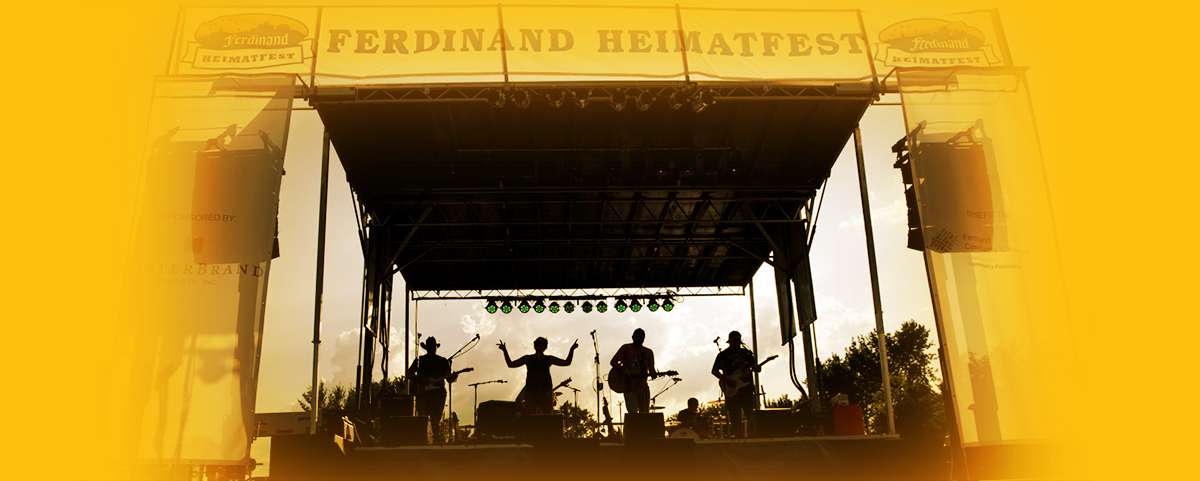 Ferdinand Heimatfest
June 16-17, 2023
Round up your family and friends for the Ferdinand Heimatfest, an annual celebration of the Ferdinand community with live music, mouth-watering food, a beer garden and more. For those with a competitive side to them, enter one of the many contests including a corn hole tournament, 5K run and walk, 3-on-3 basketball tournament, and, for those 21 years and older, a beer pong tournament. Face painting, cotton candy, and a magician will keep kids of all ages entertained. 
Judah Heritage Festival
June 16-17, 2023
The annual Judah Heritage Festival in Bedford is the epitome of summer with carnival rides, live music, a parade, and fireworks. The Judah Fest Marketplace will be open both Friday and Saturday featuring a variety of artisan products from local vendors. Saturday will feature the "Classic Car Cruise In" car show as well as a silent auction. 
Limestone Heritage Festival
June 23-24, 2023
After you visit our region, it will not come as a surprise to hear how important limestone is to us. So important, that every year we celebrate the industry and its rich history with the Limestone Heritage Festival! Come watch limestone carving exhibits and enjoy food trucks, live music, and fireworks to celebrate part of what makes our region so special. 
Celestine Streetfest
June 24, 2023
The town may be small, but this celebration is grand! The Celestine Streetfest celebrates the community of Celestine in Dubois County and is known for featuring locally-famous food made by the St. Celestine Catholic Church. This festival includes music all day long with both a live band and DJ, a beer garden, and a car show. Other activities include a 5K run and walk, tractor pull for both adults and kids, and inflatables. 
Dubois County Pride Festival 
June 24, 2023
As part of Pride Month, Dubois County PRIDE is hosting a festival to celebrate the LGBTQ+ community and diversity of our region. The Dubois County Pride Festival welcomes participation from all regardless of identity. Food trucks, live music, and arts and crafts vendors will help to make this event fun for everyone. 
Linton Freedom Festival 
Week of July 4
Home to Indiana's largest Independence Day parade, you don't want to miss Linton's Freedom Festival. The entire week of July 4, the Freedom Festival consists of a carnival, live music, and family activities. On the morning of Independence Day, enjoy a show-stopping parade followed by an all-day celebration, and of course, fireworks to end the day. 
Pekin Fourth of July Festival
July 3-4, 2023
Immerse yourself in our nation's patriotic past with Pekin's 194th Fourth of July Fest–the oldest consecutive Independence Day Celebration in the country. Though the festival has grown, evolved, and changed locations over the years, guests can count on carnival rides, fireworks, pageants, food, live entertainment, and much more.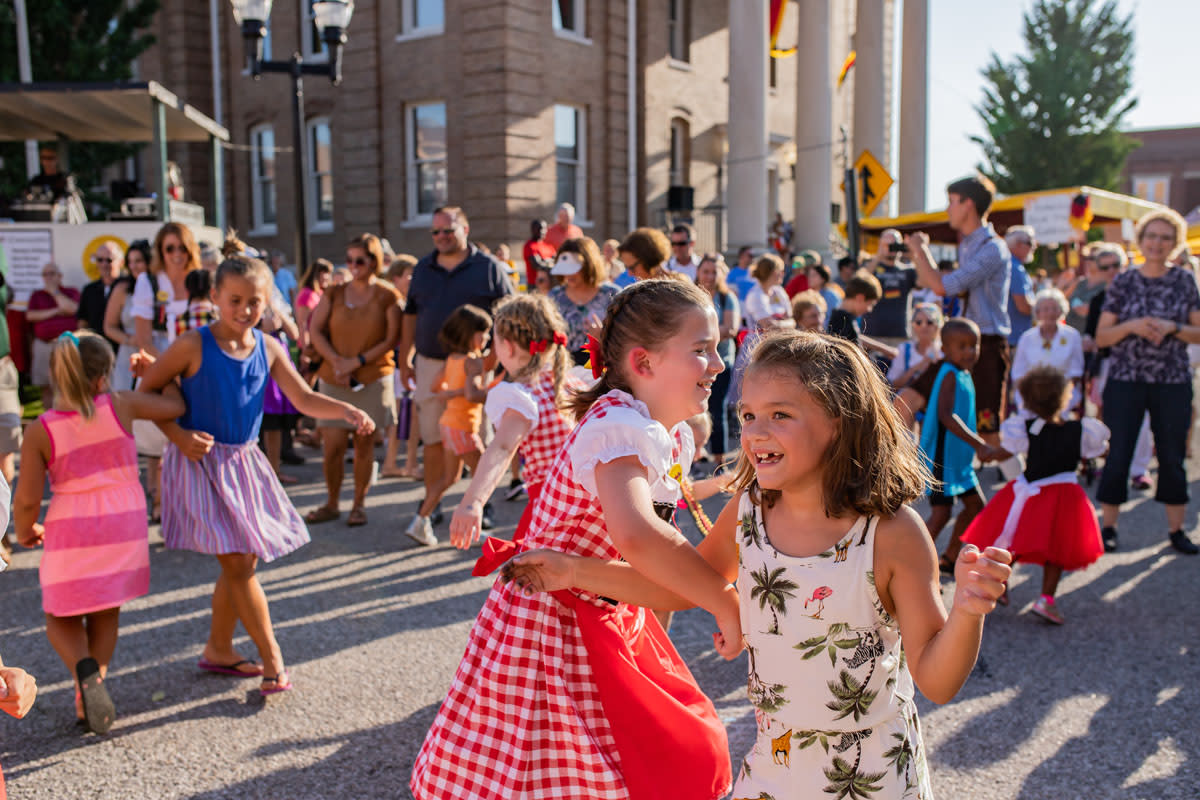 Jasper Strassenfest
August 3-6, 2023
Immerse yourself in the region's German heritage each August with Jasper Strassenfest. This street festival features three stages of live entertainment, polka dancing, hot air balloons, food, and carnival rides. Grab your lederhosen and a pint of beer for this unforgettable celebration. 
Looking for more festivals? Check out our annual events page for the full list of festivities in our region!