Who says you need an urban setting to enjoy great food? Southern Indiana boasts some of the best places to eat in the state.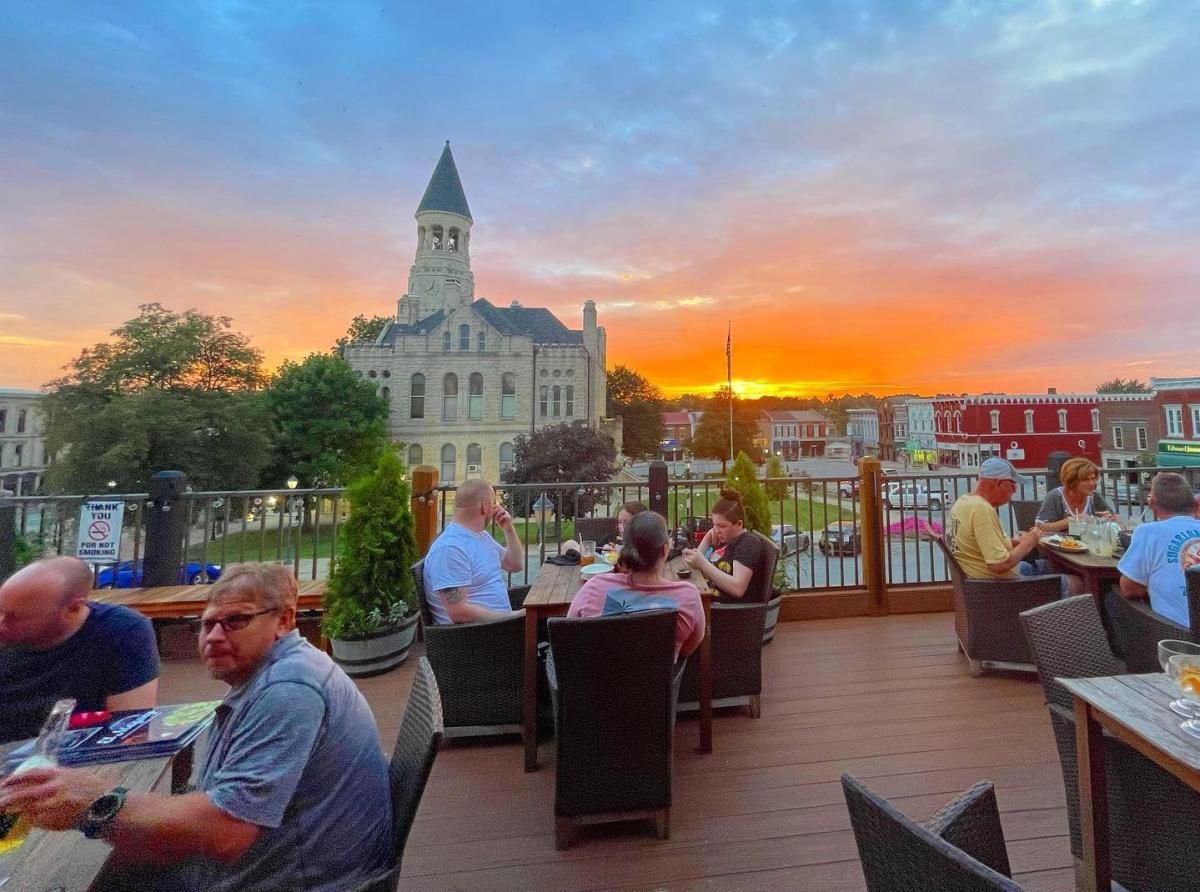 Located on the historic square in Salem, El Maguey serves regionally inspired authentic Mexican Cuisine. With indoor and outdoor seating (featuring a rooftop patio!), this restaurant combines fresh ingredients and family tradition to create an unforgettable dining experience. The festive bar also creates an atmosphere for happy hours and date nights. And while you're here, check out the Salem Apothecary across the square for a soda fountain treat!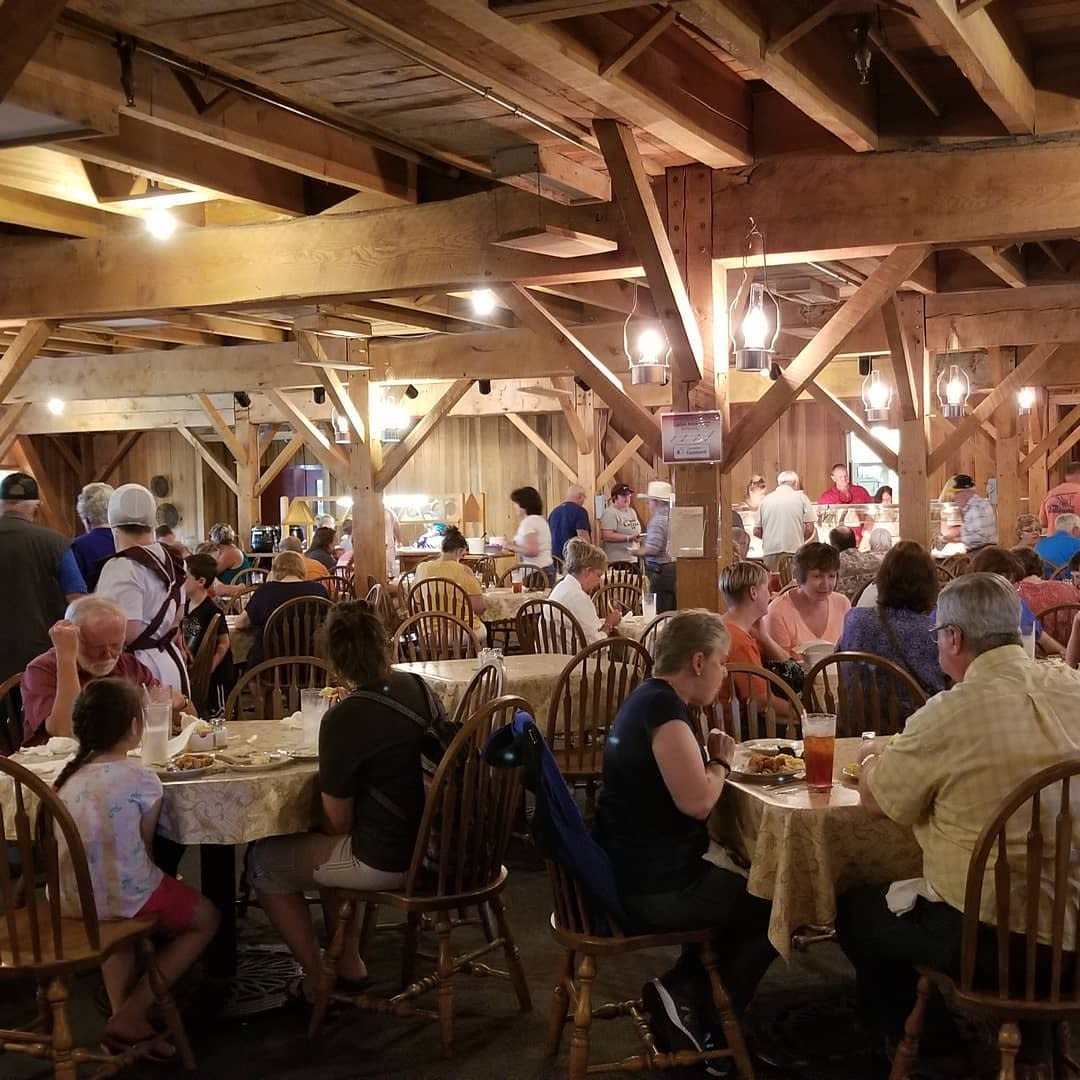 Gasthof Amish Village is a buffet-style family restaurant best known for its authentic Amish recipes prepared and served in a building constructed by Amish carpenters using Indiana oak and poplar timber. The village is also home to a hotel, a beautiful lake, gift shops, and the Chandelier Barn Market. The onsite bakery makes delicious homemade bread, noodles, and not to miss pies, especially the coconut cream pie with the sky-high meringue. While at Gasthof, be sure to explore the vibrant surrounding area.
Follow us on Facebook
Check it out!
3. Goosepond Pizza
With its name inspired by the nearby Goose Pond Fish and Wildlife Area, Goosepond Pizza keeps locals coming back for more. The Linton-based restaurant has something for everyone, from pizza, stromboli, salads to appetizers. Be sure to visit the name-inspired wildlife area while you are there. The Visitor Center has a panoramic observation deck and large windows to view the wildlife.
On Huntingburg's 4th Street, you'll find Mama T's Italian Steakhouse bringing homemade food to a historic space. You'll be dining in a registered Indiana landmark, a building that dates back to 1892 and is still filled with its 19th-century details. The entire menu is made from scratch to ensure a fresh meal every visit. End your evening with a walk down the historic 4th Street to enjoy the more than two dozen locally owned antique and specialty shops and unique eateries downtown.
View more attractions through Discover Southern Indiana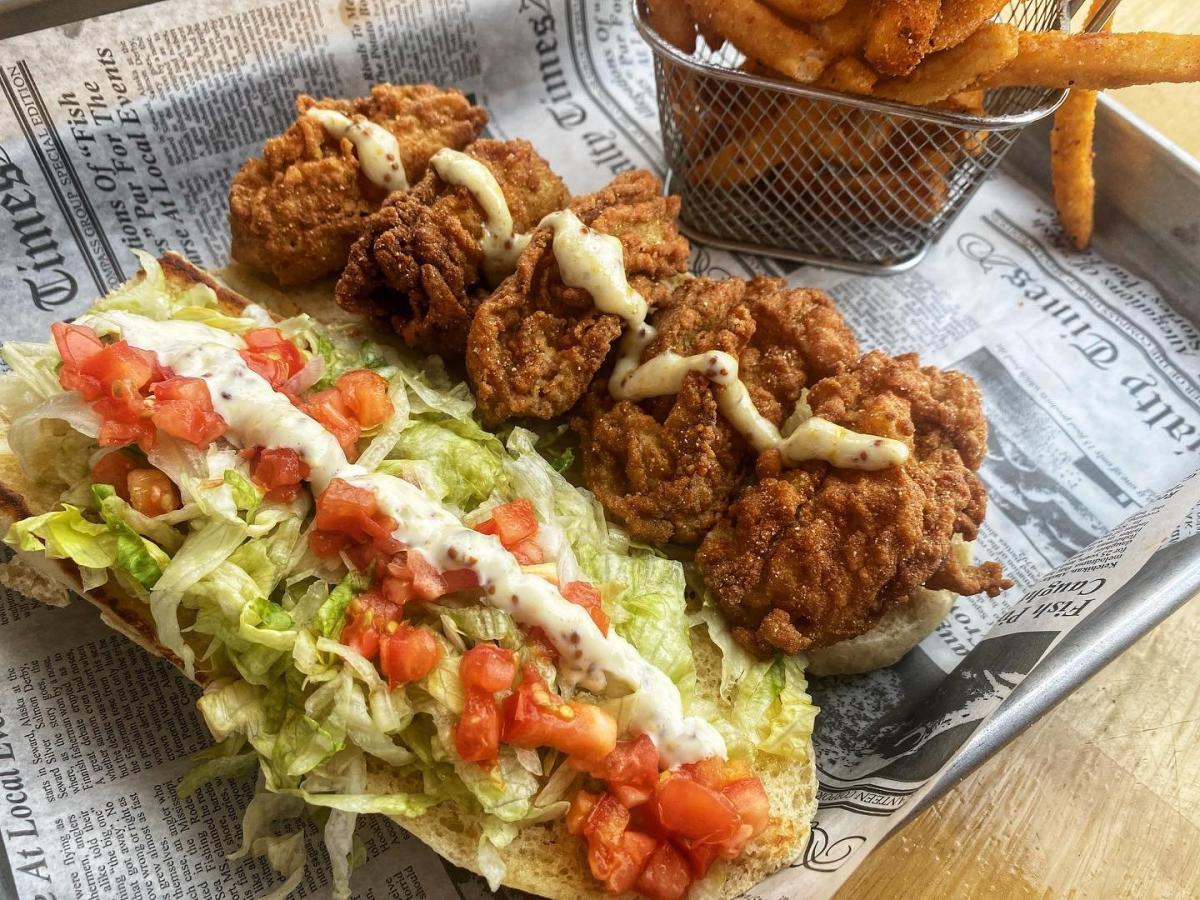 Looking for Cajun food in southern Indiana? Look no further than the Court Room! This Bedford restaurant uses fresh, locally sourced ingredients to bring classic, homemade Cajun recipes to the region. Whether you have been to New Orleans or looking for your first taste of Cajun cuisine, Court Room Sports Grill is waiting for your visit. And check out the other shops on the Bedford Square to finish off your meal.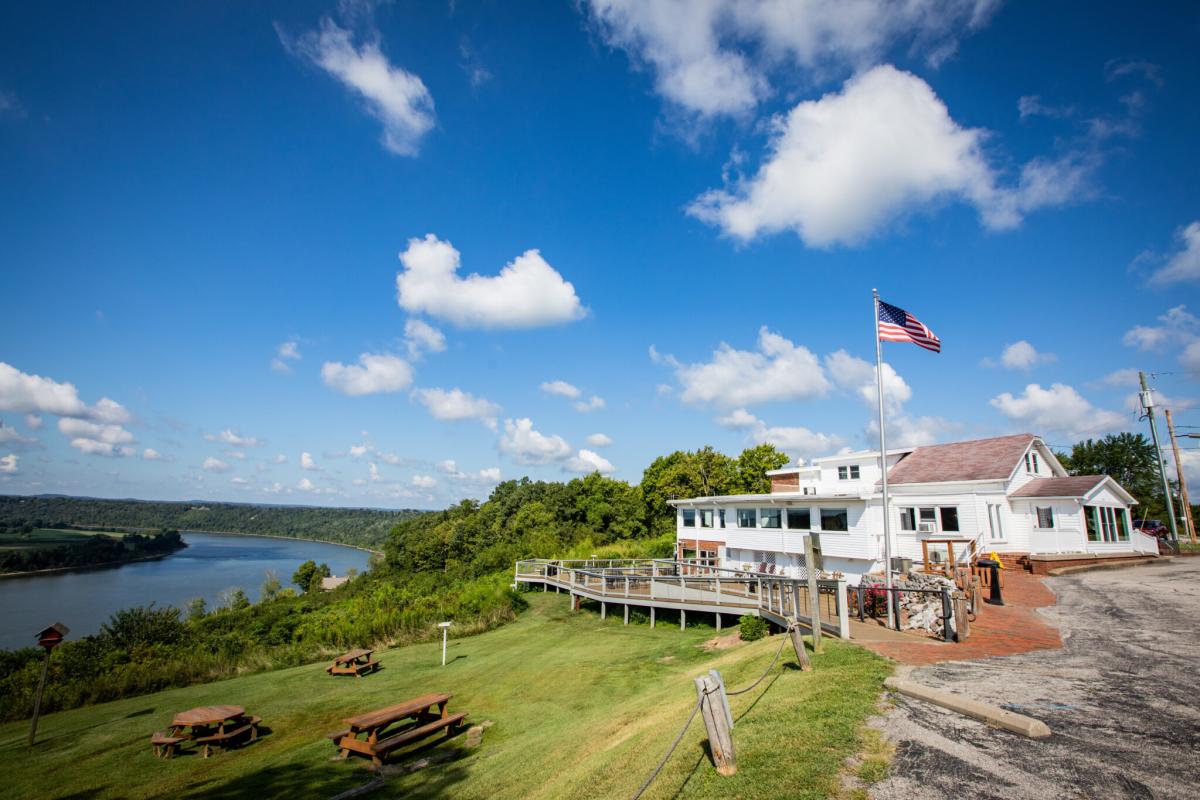 Along the banks of the Ohio River, you'll find Overlook Restaurant positioned uniquely on a bluff in Leavenworth, where you'll have a 20-mile panoramic vista scenic river. As you enjoy your meal, watch barges churning up and down the river or the sun setting behind the wooded hills of Indiana. A wide variety of choices are found on the menu and guests 21 and over have a list of beers and wine to choose from. Across town, you'll find Stephenson's General Store an old-fashioned general store with nostalgic candy, wooden toys, a deli, novelties, and hand-dipped ice cream.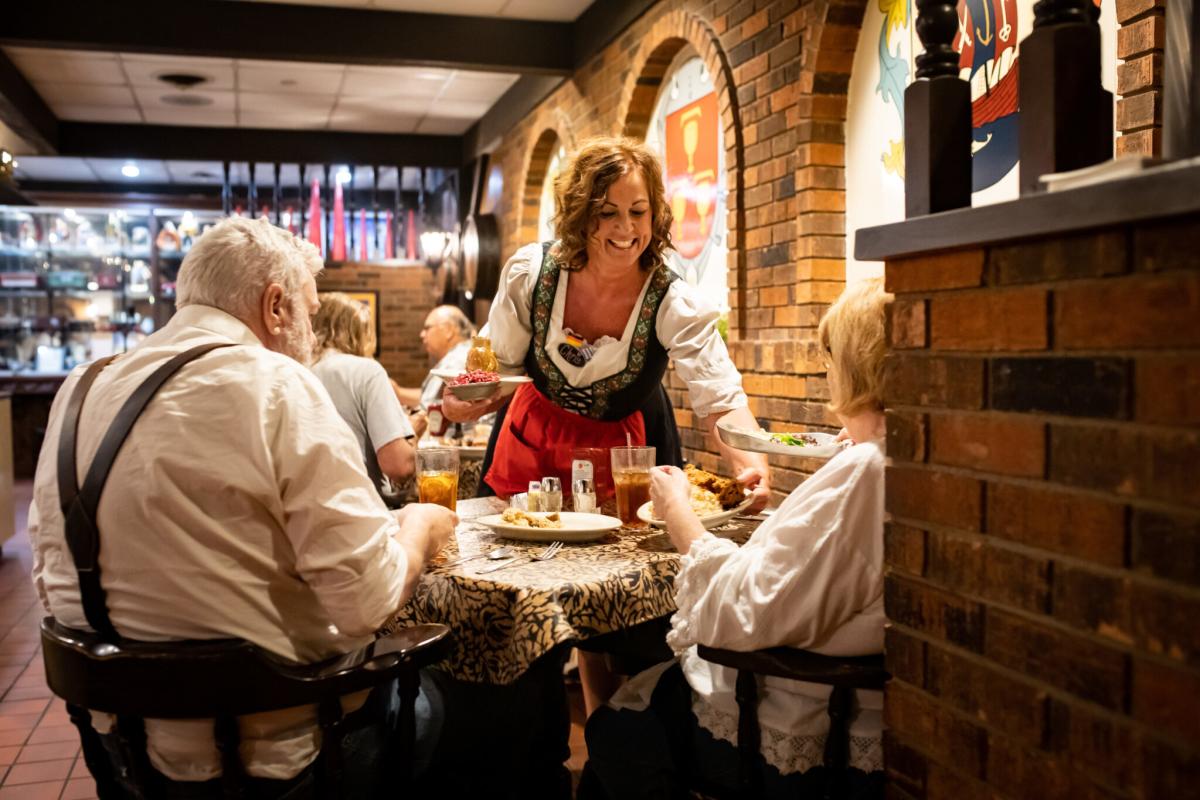 A little bit of Germany, right here in Southern Indiana! For authentic German food, Schnitzelbank in Jasper is the destination for you! This premier German restaurant is ranked in the top 10 restaurants in the state and after experiencing its atmosphere, you'll see why. Schnitzelbank offers daily lunch specials, private dining for family or corporate events, and catering as well as a full dinner menu. After your meal, enjoy a walk on the Jasper Riverwalk, a 2.1-mile scenic walking path along the Patoka River.
Located on the banks of West Boggs Lake, Stoll's Lakeview Restaurant is the place to go for authentic Amish cooking with a view. Their famous fried chicken, roast beef, and baked ham are waiting for you. This restaurant in Loogootee offers a little bit of everything and serves many homemade desserts. Looking to make a family day out of it? Visit nearby West Boggs Lake for, camping, fishing, disc golf and swimming!
Thai Lotus in Southern Indiana is THE go-to place for authentic Thai food. Thai Lotus in Salem uses only the freshest and top-quality ingredients and is a family-owned restaurant across three generations. With lunch specials and a wide selection on its dinner menu, Thai Lotus is the perfect place for those who love Thai food or are looking to try it for the first time! And across town, visit Six Scoops for nearby ice cream offering 28 hand-dipped flavors!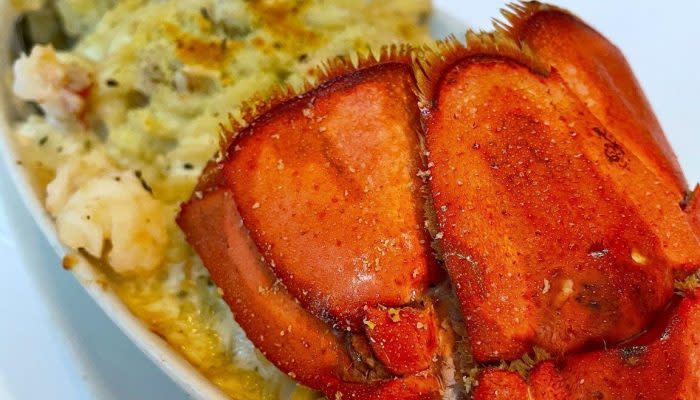 Looking for a fine dining option?  The French Lick Springs Hotel's signature restaurant 1875: The Steakhouse is the answer. Enjoy an elegant atmosphere with an open kitchen, overlooking scenic gardens, and the iconic Pluto Spring gazebo. Known for their 100% premium aged Midwest, corn-fed Angus beef, 1875: The Steakhouse offers choice cuts that are aged to be tender and full of flavor.  The Steakhouse also offers vegetarian options as well.  Check out everything else there is to do in the area to extend your stay
Share on facebook Share on twitter